Conifex Announces Chief Financial Officer Transition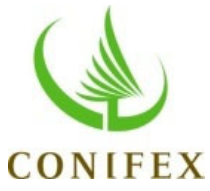 Conifex Timber Inc. ("Conifex") announced the resignation of Ms. Winny Tang as Chief Financial Officer effective June 15, 2023 for personal reasons. Mr. Trevor Pruden will replace Ms. Tang as Chief Financial Officer effective the same date. Ms. Tang will focus on a smooth transition of her duties as Chief Financial Officer until her last day of employment in office.
"We are excited for Trevor to join the ranks of our most senior management team," stated Kenneth Shields, Chief Executive Officer. "Trevor is well equipped to take on the role of Chief Financial Officer. Trevor is passionate about the trajectory of our business and looks forward to leveraging his deep knowledge of our operations into his new role."
Mr. Pruden has been with Conifex since 2011 in various operational, finance and leadership roles. Prior to his current role, Mr. Pruden was Conifex's Vice President, Corporate Services and Strategic Planning. Mr. Pruden holds a Chartered Professional Accountant designation.
Ms. Tang is resigning for personal reasons, and not the result of other employment opportunities or disputes regarding Conifex's corporate strategy, financial statements or disclosures. The Board of Directors sincerely thanks Winny for her contributions to Conifex over the years.
For further information, please contact:
Kenneth A. Shields – Chairman and Chief Executive Officer – (778) 331-8685
About Conifex Timber Inc.
Conifex and its subsidiaries' primary business currently includes timber harvesting, reforestation, forest management, sawmilling logs into lumber and wood chips, and value added lumber finishing and distribution. Conifex's lumber products are sold in the United States, Canadian and Japanese markets. Conifex also produces bioenergy at its power generation facility at Mackenzie, BC.
Source: Conifex Timber Inc.