Trex Company Appoints Human Resources Leader Melkeya McDuffie to its Board of Directors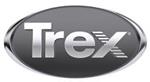 Trex Company, Inc. ("Trex"), the world's #1 brand of high-performance, low-maintenance and eco-friendly composite decking, railing and outdoor living products, announced today the appointment of human resources executive Melkeya McDuffie as a new independent member of its Board of Directors effective immediately.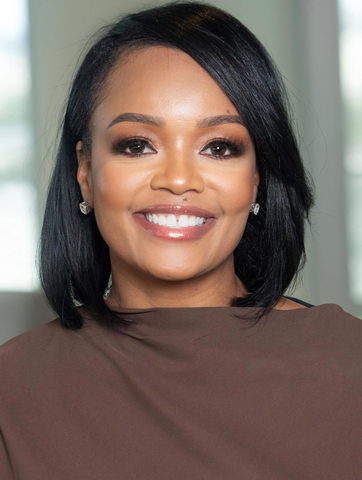 Ms. McDuffie is an accomplished executive and leader with a long career in human capital and general business management. She is currently Executive Vice President, Chief Human Resources Officer for Clean Harbors (NYSE:CLH). Prior to this role, Ms. McDuffie was Chief Human Resources Officer at The Wallace Foundation. From 2005 to 2020, she held a series of talent management positions at Waste Management, moving up from Regional HR Business Partner to Vice President, Global Organization and Talent Development. Earlier in her career, she held similar positions at Wells Fargo Mortgage, HSBC Finance Corporation, and Quest Diagnostics. Ms. McDuffie received her B.A. in Business and M.B.A. from York St. John University. She currently is pursuing her Ph.D. in Business Administration at North Central University.
Bryan H. Fairbanks, President and CEO, commented, "I am pleased to welcome Melkeya to Trex Company's Board as we to continue to elevate our commitment to staff and organizational development. Her experience in corporate strategy and focus on inclusive culture and talent development make her a great fit for Trex Company. Melkeya brings a track record and world-class expertise in leading business-focused people strategies that will support the long-term success of our business and culture. With her impressive credentials and management capabilities, she will further strengthen the business and strategic acumen on the Trex Company board. We look forward to Melkeya's contributions to our board."
Ms. McDuffie will serve on the Compensation and Audit Committees of the board. Following her appointment, the board will be comprised of ten directors, eight of whom are independent.
About Trex Company
For more than 30 years, Trex Company [NYSE: TREX] has invented, reinvented and defined the composite decking category. Today, the Company is the world's #1 brand of sustainably made, wood-alternative decking and deck railing – all proudly manufactured in the U.S.A. – and a leader in high performance, low-maintenance outdoor living products. Trex boasts the industry's strongest distribution network with products sold through more than 6,700 retail outlets across six continents. Through strategic licensing agreements, the Company offers a comprehensive outdoor living portfolio that includes deck drainage, flashing tapes, LED lighting, outdoor kitchen components, pergolas, spiral stairs, fencing, lattice, cornhole and outdoor furniture – all marketed under the Trex® brand. Based in Winchester, Va., Trex is proud to have been named 2023 America's Most Trusted® Composite Decking Brand by Lifestory Research and one of 2022's 50 Best U.S. Manufacturers by Industry Week. For more information, visit Trex.com. You may also follow Trex on Facebook (trexcompany), Instagram (trexcompany), Twitter (Trex_Company), LinkedIn (trex-company), TikTok (trexcompany), Pinterest (trexcompany) and Houzz (trex-company-inc), or view product and demonstration videos on the brand's YouTube channel (TheTrexCo).
Contact:
Dennis C. Schemm – Senior Vice President and CFO – (540) 542-6300
Source: Trex Company, Inc.