Trex® Protect™, Trex® Seal™ and Trex® RainEscape®, Now Warrantied for 25 Years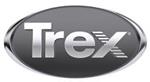 Reinforcing their commitment to providing industry-leading waterproofing products for decking contractors and DIYers, the makers of Trex® Protect™ joist, beam and rim tape, Trex® Seal™ ledger flashing tape and the Trex® RainEscape® deck drainage system, have extended the warranty timeframe across their entire product portfolio. All of these products are now warrantied against defects in materials or workmanship under normal and proper use for a period of 25 years from the date of purchase.
"We believe so strongly in our products and are confident in their performance and the advantages they deliver to contractors and homeowners," said Dave Kile, CEO of IBP, LLC, which manufactures and markets the waterproofing products through a licensing agreement with Trex Company. "These warranty extensions give our customers additional assurance that the investment they make in their outdoor space will be protected for decades to come."
Extended from 20 to 25 years, the updated warranty terms apply to the complete lineup of Trex-branded waterproofing products, including:
Trex RainEscape
The Trex RainEscape under-deck drainage system is an ideal solution for those wanting to fully protect their deck's foundation from moisture damage while optimizing the usability of the space beneath an elevated deck. Using an integrated network of troughs and downspouts applied above the joists of the substructure, the system captures and diverts water away from the deck to create dry space underneath. Once protected, this space can be used for storage or outfitted with furnishings and accessories to create an additional outdoor living area. Gas and electrical lines can be safely and discreetly run between the deck surface and soffit ceiling below to power lighting, ceiling fans, grills, appliances, electrical components and more.
Trex Protect
Combating the damaging effects of Mother Nature and Father Time, Trex Protect effectively shields the tops of joists, beams and rim joists from moisture that can lead to the development of rot and wood decay. This self-adhesive butyl tape also seals deck fasteners and helps deck screws hold longer and stronger by preventing moisture penetration and defending against splitting that can result from seasonal freezing and thawing. Available in widths for joists, beams and rim joists, Trex Protect works on horizontal and vertical surfaces and is applied as a "cap" (vs. wrapping), which allows the wood to breathe. It also won't bleed, dry out as quickly, or curl up and hold water like many asphalt-based tapes.
Trex Seal
In addition to covering joists and beams, protecting the ledger board with proper flashing is critical for ensuring the structural integrity and longevity of a deck. If not properly sealed, water can penetrate the ledger board, eventually leading to rot and decay. Offering a superior alternative to traditional ledger flashing, the award-winning Trex Seal is an 11"-wide protection tape reinforced with an aluminum liner, offering the best performance features of both metal and tape flashing in one easy-to-use product. The 11" width provides complete coverage of the ledger board and seals any gaps between the ledger and the substructure. It also forms a tight seal around hardware to create a comprehensive waterproof barrier. A convenient 5.5" double-release liner allows installers to bend and set Trex Seal into place without it flexing back like other flashing tapes.
"For today's homeowners who are increasingly investing in premium, low-maintenance decking, like Trex®, that is engineered to last for decades, it is only logical that they would want the substructure to last just as long," noted Kile. "Whether a deck is built with wood, composite or another type of material, our products can enhance its performance, longevity and enjoyment by protecting the foundation and providing added peace of mind."
To learn more about these innovative Trex waterproofing products, visit www.trexprotect.com, www.trexseal.com or www.trexrainescape.com.
About Trex®?RainEscape®, Trex®?Protect™?and Trex®?Seal™ 
Trex®?RainEscape®, Trex®?Protect™?and Trex®?Seal™?products are manufactured and sold by IBP, LLC under a Trademark License Agreement with Trex Company, Inc. RainEscape is a federally registered trademark of IBP, LLC. A 25-year Limited Warranty is provided by the manufacturer. 
About Trex Company, Inc. 
For more than 30 years, Trex Company [NYSE: TREX] has invented, reinvented and defined the composite decking category. Today, the company is the world's #1 brand of sustainably made, wood-alternative decking and deck railing – all proudly manufactured in the U.S.A. – and a leader in high performance, low-maintenance outdoor living products. The undisputed global leader, Trex boasts the industry's strongest distribution network with products sold through more than 6,700 retail outlets across six continents. Through strategic licensing agreements, the company offers a comprehensive outdoor living portfolio that includes deck drainage, flashing tapes, LED lighting, outdoor kitchen components, pergolas, spiral stairs, fencing, lattice, cornhole and outdoor furniture – all marketed under the Trex® brand. Based in Winchester, Va., Trex is proud to have been named 2023 America's Most Trusted® Decking Brand and one of 2022's 50 Best U.S. Manufacturers by IndustryWeek. For more information, visit Trex.com. You may also follow Trex on Facebook (trexcompany), Instagram (trexcompany), Twitter (Trex_Company), LinkedIn (trex-company), TikTok (trexcompany), Pinterest (trexcompany) and Houzz (trex-company-inc), or view product and demonstration videos on the brand's YouTube channel (TheTrexCo).
Contact:
Sara Camp – L.C. Williams & Associates – scamp@lcwa.com – (312) 565-3900
Source: Trex Company, Inc.