Emerson Reports Second Quarter 2023 Results; Updates 2023 Outlook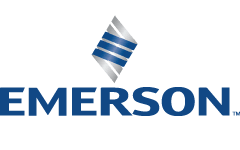 Emerson (NYSE: EMR) today reported results for its second quarter ended March 31, 2023 and updated its full year outlook for fiscal 2023, which are presented on a continuing operations basis. Emerson also declared a quarterly cash dividend of $0.52 per share of common stock payable June 9, 2023 to stockholders of record May 12, 2023.
Management Commentary
"Emerson's outstanding second quarter results were driven by strong end market demand and excellent operational execution from our global teams," said Emerson President and Chief Executive Officer Lal Karsanbhai. "Underlying sales growth, operational leverage and earnings exceeded our expectations, a testament to the strength of our people, technology, and the Emerson Management System."
"As we accelerate our growth as a leading automation company, we continue to execute on our strategic vision, including our recent definitive agreement to purchase NI, a leader in test and measurement automation," Karsanbhai continued. "NI's best-in-class technology and software will accelerate Emerson's progress toward a cohesive, higher growth and higher margin automation portfolio, diversifying Emerson into attractive discrete markets."
2023 Outlook
The following tables summarize the fiscal year 2023 guidance framework for continuing operations5. The 2023 outlook includes $2 billion returned to shareholders through share repurchases completed in the first quarter and approximately $1.2 billion of dividend payments. Guidance figures are approximate.
2023 Q3
2023
Net Sales Growth
Underlying Sales Growth
10.5% – 12.5%
10% – 12%
9% – 10.5%
8.5% – 10%
Earnings Per Share Amortization of Intangibles
Restructuring / Related Costs
Russia Exit Costs
AspenTech Micromine Purchase Price Hedge
Acquisition / Divestiture Fees
NI Investment Gain
Interest on Note Receivable From Climate Technologies
Interest Income on Climate Technologies Undeployed ProceedsAdjusted Earnings Per Share
$0.92 – $0.96~$0.15
~$0.03
—
—
~$0.03
—
~($0.02)
~($0.04)$1.07 – $1.11
$3.58 – $3.68~$0.61
~$0.12
$0.08
~($0.02)
~$0.06
($0.05)
~($0.06)
~($0.17)$4.15 – $4.25
Operating Cash Flow
Free Cash Flow
~$2.5B
~$2.2B
Notes:
1 Underlying orders does not include AspenTech.
2 Underlying sales excludes the impact of currency translation, and acquisitions and divestitures including heritage AspenTech and Emerson's businesses contributed to AspenTech.
3 Adjusted segment EBITA represents segment earnings less restructuring and intangibles amortization expense.
4 Adjusted EPS excludes restructuring, NI investment gains, acquisition/divestiture costs, write-offs associated with Emerson's announced Russia exit, an AspenTech Micromine purchase price hedge and intangibles amortization expense.
5 The Company's 2023 continuing operations after the Climate Technologies divestiture (assumed to close May 31, 2023 for the purposes of guidance) will include interest income from the $2.25 billion note receivable from Climate Technologies and reflect the 45% common equity ownership in the income, or loss, of Climate Technologies. Emerson will not control Climate Technologies post-closing and is therefore unable to estimate the amount of its 45% share of Climate Technologies' post-close results and this has been excluded from guidance. The effect of Emerson's 45% share of Climate Technologies is expected to be immaterial to post-closing cash flows. On a discontinued operations GAAP basis, Emerson expects third quarter EPS of $14 – $16 and fiscal 2023 EPS of $18 – $20.
For the complete press release, click here.
About Emerson
Emerson (NYSE: EMR) is a global technology and software company providing innovative solutions for the world's essential industries. Through its leading automation portfolio, including its majority stake in AspenTech, Emerson helps hybrid, process and discrete manufacturers optimize operations, protect personnel, reduce emissions and achieve their sustainability goals. For more information, visit?Emerson.com.
Source: Emerson Electric Co.