NexTrex Grassroots Movement Provides Recycling Solution for Coastal Town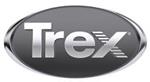 As the Sanitation Supervisor for Flagler Beach, a small coastal community nestled along the Atlantic between St. Augustine and Daytona Beach, Rob Smith knew his Florida community was struggling to recycle. Although residents were diligently placing their blue recycling bins curbside for pickup, much of their recyclables were ending up in landfills rather than recycling centers due to improper sorting and the lack of market demand for the discarded materials. Motivated by his eco-conscious values and determined to help his community save money, Smith set out to change the way Flagler Beach recycles.
After successfully introducing glass recycling to the town in early 2022 with the purchase of 'Big Blue,' a machine that repurposes glass into gravel and fine sand, Smith sought to expand the town's recycling efforts. While attending a regional recycling conference, he came across the NexTrex® Recycling Program and discovered a simple solution to the pesky problem of plastic film recycling.
"Due to its stretchy nature, plastic films such as grocery bags, newspaper sleeves, cereal box liners, dry cleaning bags, shrink wrap and soft plastic shipping pouches cannot be recycled in curbside recycling bins or single-stream recycling programs because they can jam machinery during the sorting process, causing mechanical issues and delays," explained Stephanie Hicks, materials sourcing manager for Trex Company, which uses recycled plastic film to make its world-famous composite decking. "These items must be processed through programs like NexTrex that are dedicated specifically to recycling flexible plastics."
As a company built on eco-minded values, Trex works with communities and organizations across the country to responsibly dispose of plastic film and upcycle it into high-performance, low-maintenance composite decking. Through its NexTrex Grassroots Movement, the company provides a turnkey framework for municipalities, universities, nonprofit groups and other qualifying businesses to serve as centralized drop-off locations for recycling polyethylene plastic film while earning funds for their organizations.
After learning more about the program, Smith worked with Trex to establish Flagler Beach as an official Grassroots partner and hub for recycling plastic film. Plastic film material is collected via branded receptacles positioned throughout the community and then bundled and weighed. After 20-40 bales are compiled (approx. 20,000-40,000 pounds of recycled plastic film), Trex picks up the material and transports it to its manufacturing facility in Winchester, Va., where it is repurposed into durable and sustainable composite decking. Trex then provides a rebate to Flagler Beach for material, making it a viable source of ongoing funding for the coastal community.
"Before partnering with Trex, we had absolutely no control over whether our discarded flexible plastics were truly being recycled," said Smith. "Now, we not only know exactly where these materials are going and how they will be used, but we are also able to create revenue from our trash."
Effectively recycling plastic film is not an issue unique to Flagler Beach. Litter and plastic pollution have become increasingly concerning problems for coastal communities across the U.S., damaging vibrant marine ecosystems, contaminating food and water supplies and killing animals when they become entangled in plastic debris or mistake it as a food source. With local environments at risk, the NexTrex Grassroots Movement offers a responsible alternative to plastic film disposal.
Trex makes it easy to get up and running with the NexTrex Recycling Program. Partners are supplied with everything they need to succeed from instructional videos and promotional materials to recycling bins and access to professional marketing and PR support. If needed, Trex will provide upfront financing to help with the purchase and installation of industrial balers for partner locations. Rebate funds earned through material collection may be used to pay off the financing or baler costs, after which partners begin to receive full compensation for all collected film.
"The NexTrex program is an ideal example of a scenario where everyone wins," said Hicks. "Trex wins by sourcing valuable material for our manufacturing process. Our partners win by driving increased community awareness and earning funds for their organizations. And the world wins when we are able to divert plastic waste from ending up in landfills and give it new life in something beautiful and sustainable like Trex decking."
The entire portfolio of Trex composite decking is made from 95% recycled and reclaimed materials, including a mix of polyethylene plastic film and industrial wood scrap. As one of the largest recyclers of plastic film in North America, Trex upcycles more than 430 million pounds of plastic waste annually. Over the past 30 years, the company has diverted in excess of 5 billion (with a B!) pounds of discarded plastic film from winding up in landfills.
Those interested in joining the NexTrex Grassroots Movement can contact recycle@trex.com or visit NexTrex.com for more information. To learn more about Trex, go to Trex.com.
About Trex Company, Inc.
For more than 30 years, Trex Company [NYSE: TREX] has invented, reinvented and defined the composite decking category. Today, the company is the world's #1 brand of sustainably made, wood-alternative decking and deck railing – all proudly manufactured in the U.S.A. – and a leader in high performance, low-maintenance outdoor living products. The undisputed global leader, Trex boasts the industry's strongest distribution network with products sold through more than 6,700 retail outlets across six continents. Through strategic licensing agreements, the company offers a comprehensive outdoor living portfolio that includes deck drainage, flashing tapes, LED lighting, outdoor kitchen components, pergolas, spiral stairs, fencing, lattice, cornhole and outdoor furniture – all marketed under the Trex® brand. Based in Winchester, Va., Trex is proud to have been named 2023 America's Most Trusted® Decking Brand* and one of 2022's 50 Best U.S. Manufacturers by IndustryWeek. For more information, visit Trex.com. You may also follow Trex on Facebook (trexcompany), Instagram (trexcompany), Twitter (Trex_Company), LinkedIn (trex-company), TikTok (trexcompany), Pinterest (trexcompany) and Houzz (trex-company-inc), or view product and demonstration videos on the brand's YouTube channel (TheTrexCo).
Contact:
Taylor Spanbauer – L.C. Williams & Associates – tspanbauer@lcwa.com – (312) 565-3900
Source: Trex Company, Inc.