Rugby Architectural Buildings Products Opens New Facility to Better Serve Metro NY Customers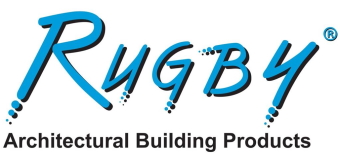 Rugby Architectural Building Products, a leading full-line wholesale distributor of decorative and functional building products for residential and commercial applications, announces the opening of a new Metro NY customer service center located in Greenvale, N.Y., to better serve all of its New York customers.
The new, 79,000-square-foot warehouse and customer service center is strategically located less than 3 miles from the Long Island Expressway. It carries a large and diverse inventory of decorative and raw panels, hardware, mouldings, and other products for quick delivery to manufacturers of kitchen cabinets, furniture, store fixtures and specialty wood products.
The Metro NY Customer Service Center's address is 100 Forest Drive, Greenvale, NY 11548. The main office phone number is 631-242-4369.
The new center's will-call hours are 9 a.m. to 4 p.m. Monday through Friday.
About Rugby Architectural Building Products
From its headquarters in Concord, N.H., Rugby Architectural Building Products operates 31 regional customer service centers including the Door and Window group which operates under five regional brand names. The company distributes an extensive assortment of high-value decorative materials, doors and windows, cabinets, hardware, millwork and mouldings, and adhesives. Customers for these products are diverse and include residential and commercial furniture manufacturers, kitchen and bath fabricators, store fixture manufacturers, and specialty wood products manufacturers. In addition, iShopRugby.com provides customers 24/7 access to 75,000 SKUs of products. Visit rugbyabp.com.
About ADENTRA
ADENTRA is one of North America's largest distributors of architectural products to fabricators, home centers and professional dealers servicing the new residential, repair and remodel, and commercial construction-end markets. The company currently operates a network of 86 regional customer service centers in the United States and Canada consisting of five industry-leading flagship brands: Hardwoods, Rugby Architectural Products, Paxton Lumber, Novo Building Products, and Mid-Am Supply. ADENTRA common shares are listed on the Toronto Stock Exchange under the symbol "ADEN." Visit ADENTRAgroup.com.
Contact:
Gord Clough – Director of Marketing – gordclough@ADENTRAgroup.com
Source: Rugby Holdings, LLC