Trex Company Reports First Quarter 2023 Results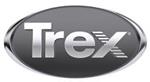 Trex Company, Inc. (NYSE:TREX), the world's #1 brand of high-performance, low-maintenance and eco-friendly composite decking, railing and outdoor living products, today reported first quarter 2023 results.
First Quarter 2023 Highlights
Net sales of $239 million
First quarter gross margin of 39.6%
Net income of $41 million and diluted earnings per share of $0.38
EBITDA of $69 million and EBITDA margin of 28.8%
CEO Comments
"Our performance in the first quarter demonstrated the broad-based appeal of our product line and the continued attractiveness of the outdoor living category as an ongoing secular trend. Supported by our industry-leading brand, manufacturing efficiency, and the strength of our decades-long relationships with best-in-class channel partners in the industry, Trex continued to generate industry-leading margins and profitability," said Bryan Fairbanks, President and CEO of Trex.
"First quarter results were broadly consistent with our plan as channel inventory levels and market demand aligned with our expectations. Additionally, we strengthened our market leadership position and stimulated demand with innovative new products that meet the evolving needs of the marketplace and that have earned positive feedback from channel partners and consumers. Our plants are producing at an annual revenue rate of one billion dollars, with the ability to quickly and efficiently flex production up or down based on the demand environment. We achieved a sequential increase in gross margin during a period of lower utilization through improved raw material usage and by capitalizing on the opportunity to upgrade our equipment and generate operating efficiencies. Our first quarter EBITDA margin of 28.8% was attained while also making significant investments in research and development to drive long-term growth," said Fairbanks.
First Quarter 2023 Results
First quarter 2023 consolidated net sales were $239 million compared to $339 million in the prior-year quarter. The decrease was primarily due to a decrease in volume, attributable to more cautious purchase patterns by the channel in the face of softening economic conditions. Also impacting first quarter earnings is the absence of revenue from Trex Commercial, which was sold on December 30,2022. Trex Residential net sales in the year ago quarter were $327 million.
Consolidated gross profit as a percentage of net sales, gross margin, was 39.6% in the first quarter of 2023 compared to consolidated gross margin of 39.8% and Residential gross margin of 40.9% in the same quarter last year. The decrease was primarily the result of lower capacity utilization due to a decrease in production levels. The decrease was offset, in part, by improved manufacturing performance and other cost containment actions.
Selling, general and administrative expenses in the 2023 first quarter were $37 million, or 15.7% of net sales, compared to $40 million, or 11.8% of net sales, in the 2022 first quarter. The decrease was primarily related to a $3.5 million decrease in personnel related expenses, primarily driven by the divestiture of Trex Commercial and, to a lesser extent, a decrease at Trex Residential.
Net income for the 2023 first quarter was $41 million, or $0.38 per diluted share, compared to net income of $71 million, or $0.62 per diluted share, reported in the year ago quarter. EBITDA was $69 million compared to $105 million in the 2022 first quarter.
Recent Developments and Recognitions
Trex earned top honors in the Composite Decking and Deck Railing categories in Builder Magazine's 2023 Brand Use Study for the 16th consecutive year, reinforcing its unparalleled prominence and preference among trade professionals.
Trex Transcend® Lineage™ was recognized by Green Builder Media as a 2023 Sustainable Product of the Year.
Trex was named Most Sustainable Decking Brand by Green Builder Media for the 13th Consecutive Year and the only brand to be recognized as a sustainability leader for all 13 years of the program.
Trex Company was named 2023 America's Most Trusted® Composite Decking brand, according to a nationwide study by Lifestory Research.
Summary and Outlook
"Year-to-date market demand has been consistent with our expectations and aligned with the repair and remodel sector, which historically has been more resilient than other sectors. Trex decking and railing products provide consumers with multiple options to add value to their homes through renovation, while enjoying their re-imagined outdoor living space, and we are encouraged by the positive response to our new Lineage and Signature decking lines. Throughout 2023, we expect to continue to prioritize projects to drive further operating efficiencies, while continuing progress on the construction of our Arkansas plant. Additionally, given our continued financial and operating strength and our confidence in the company's long-term growth prospects, the Trex Board of Directors adopted a new stock repurchase program of up to 10.8 million shares of its outstanding common stock, and terminated the existing stock repurchase program. This program has no expiration date.
"We anticipate second quarter 2023 net sales to be in the range of $310 million to $320 million. First quarter margin performance supports our expectation for full year 2023 EBITDA margin in the range of 26% to 27%. Capital expenditures for 2023 are expected to be in the $130 million to $140 million range, primarily related to the modular build out of our Arkansas facility, which will be calibrated to demand trends," Fairbanks concluded.
For the complete press release, click here.
About Trex Company
For more than 30 years, Trex Company [NYSE: TREX] has invented, reinvented and defined the composite decking category. Today, the Company is the world's #1 brand of sustainably made, wood-alternative decking and deck railing – all proudly manufactured in the U.S.A. – and a leader in high performance, low-maintenance outdoor living products. Trex boasts the industry's strongest distribution network with products sold through more than 6,700 retail outlets across six continents. Through strategic licensing agreements, the Company offers a comprehensive outdoor living portfolio that includes deck drainage, flashing tapes, LED lighting, outdoor kitchen components, pergolas, spiral stairs, fencing, lattice, cornhole and outdoor furniture – all marketed under the Trex® brand. Based in Winchester, Va., Trex is proud to have been named 2023 America's Most Trusted® Composite Decking Brand by Lifestory Research and one of 2022's 50 Best U.S. Manufacturers by Industry Week. For more information, visit Trex.com. You may also follow Trex on Facebook (trexcompany), Instagram (trexcompany), Twitter (Trex_Company), LinkedIn (trex-company), TikTok (trexcompany), Pinterest (trexcompany) and Houzz (trex-company-inc), or view product and demonstration videos on the brand's YouTube channel (TheTrexCo).
Contact:
Dennis C. Schemm – Senior Vice President and Chief Financial Officer – (540) 542-6300
Source: Trex Company, Inc.