Conifex Announces Leadership Team Promotion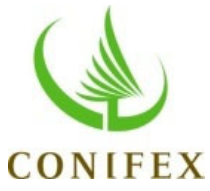 Conifex Timber Inc. ("Conifex") announced that Andrew McLellan has been promoted to President and Chief Operating Officer.
As President, Andrew will lead Conifex's business units and pursue value-added opportunities in fibre procurement, lumber manufacturing and marketing, green power generation, and other complementary businesses. Andrew retains responsibility for forest sustainability, safety, and environmental compliance, and will continue to report to Ken Shields, Chairman and CEO.
Andrew commented "With the Chief Forester's May 4, 2023, release of a new harvest level and fibre sourcing determination for the Mackenzie Timber Supply Area, the Conifex team looks forward to working on a multi-year plan to optimize the performance and scale of our Mackenzie facilities."
Andrew has over 25 years of experience in various leadership roles within Canada and internationally in a variety of industries including energy, oil and gas, manufacturing, and forestry.
Prior to joining Conifex in 2016, Andrew served as Vice-President and Co-Founder of a successful engineering and project management consulting firm focused on developing clean and renewable energy projects.
Andrew is a Registered Professional Forester and member of the Forest Professionals BC and began his forestry career in Prince George, BC in 1997 with Northwood Pulp and Timber which was later acquired by Canfor Corp. in 1999.
Ken Shields commented "Conifex is becoming recognized as a leader in the forest products sector in northeastern British Columbia, and it continues to be my privilege to help build and work with our team of dedicated professionals, led by Andrew and recently appointed Chief Financial Officer Trevor Pruden."
For further information, please contact:
Kenneth A. Shields
Chairman and Chief Executive Officer
(778) 331-8685
About Conifex Timber Inc.
Conifex and its subsidiaries' primary business currently includes timber harvesting, reforestation, forest management, sawmilling logs into lumber and wood chips, and value added lumber finishing and distribution. Conifex's lumber products are sold in the United States, Canadian and Japanese markets. Conifex also produces bioenergy at its power generation facility at Mackenzie, BC.
Source: Conifex Timber Inc.