Tyler Remaly Promoted to Chicago District Manager at ABC Supply Co., Inc.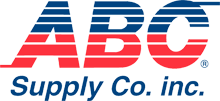 Tyler Remaly has been promoted to Chicago District manager at ABC Supply Co., Inc., the largest wholesale distributor of roofing and other select exterior and interior building products in North America. He succeeds Mike Brake, who recently retired from the company.
Remaly started his career in the roofing industry in 2009 when he joined Bradco Supply in Atlanta, working in the warehouse and inside sales. He became part of the ABC Supply family when the company purchased Bradco Supply in 2010. In 2011, he successfully transitioned to outside sales before becoming manager of the Midway, Florida, branch in 2014. His next role was operations manager for the ABC Supply Southeast Region team. Since 2019, Remaly has been managing the company's Columbia, South Carolina, branch — achieving managing partner status in 2020 and earning his President's Club membership last year.
"Tyler is a dedicated and experienced leader," said Joe Small, Midwest Region vice president at ABC Supply. "The many roles he has held over the last 14 years have prepared him well for this new position, and we are confident our customers in the Chicago area will continue to find value in ABC Supply's services, tools and resources as they grow their businesses."
In his new role, Remaly will be responsible for the overall management of the district's performance. He looks forward to building and reinforcing relationships with his teams and customers.
To see all of ABC Supply's locations in the Chicagoland area and beyond, visit abcsupply.com/locations.
About ABC Supply
ABC Supply Co., Inc. is the largest wholesale distributor of roofing and other select exterior and interior building products in North America. Since its founding in 1982, ABC Supply's sole focus has been serving professional contractors and "making it easy" for them to do their jobs by offering the products, support and services they need — including myABCsupply, which allows them to place material orders and manage their account details from anywhere. ABC Supply is a 17 consecutive Gallup Exceptional Workplace Award winner and a two-time recipient of Glassdoor's Employees' Choice Award for Best Places to Work. The company was also named a Best Employer for New Grads by Forbes in 2021 and is committed to hiring military veterans. Headquartered in Beloit, Wisconsin, ABC Supply has over 900 locations across the U.S. and Canada. More information is available at www.abcsupply.com. Contractors can find resources for growing and improving their businesses on ABC Supply's blog and the company's LinkedIn page.
Source: American Builders & Contractors Supply Co., Inc.