PPG Outlines Growth Framework, Financial Expectations and Sustainability Goals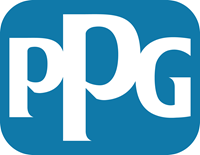 PPG announced the company's growth framework to deliver Purposeful, Profitable Growth. The company shared details of its organic growth framework and expectations for organic sales and adjusted earnings per share (EPS) growth. In addition, the company communicated the validation of its decarbonization targets by the Science-Based Targets initiative (SBTi). PPG president and chief executive officer, Tim Knavish, is presenting these updates during an investor briefing today at the New York Stock Exchange.
"PPG is poised to leverage our diverse business portfolio to deliver industry-leading growth," said Knavish. "Going forward, we will intentionally invest in focused growth opportunities that enhance our customers' productivity and sustainability, elevate our customer relationships and expand PPG's technology leadership positions in the coatings industry. We will continue our heritage of cost management, consistent cash generation and focus on returning cash to shareholders, including through increased annual dividends."
The PPG framework for Purposeful, Profitable Growth encompasses four key elements:
Focusing investment towards leading positions within advantaged areas
Partnering with customers to provide industry-leading innovation
Modernizing, simplifying and digitizing operations
Delivering consistent high-cash conversion and continuing PPG's legacy of disciplined capital allocation
The company also communicated the following financial expectations:
Establishing annual 2% to 4% organic sales growth
Annual adjusted EPS growth of 8% to 12% through 20261
Free cash flow of approximately $1 billion per year
Knavish added, "Solutions that generate productivity and sustainability benefits for our valued customers are a key piece of our growth strategy. We've made strong progress against our 2025 sustainability goals and now are pleased to introduce ambitious 2030 Environmental, Social and Governance (ESG) targets, including a sales target for sustainably advantaged products and greenhouse gas (GHG) emissions reduction targets validated by the SBTi."
PPG's 2030 ESG targets include:
50% of sales from sustainably advantaged products
50% reduction in scope 1 and 2 GHG emissions relative to 2019
30% reduction in scope 3 GHG emissions relative to 2019
You can find further information on our achievements and the full set of our new 2030 ESG commitments in our forthcoming ESG report, which will be published May 31 and available at PPG.com.
Further Details on CEO Investor Briefing
The presentation from PPG's 2023 CEO Investor Briefing will be available in PPG's Investor Center at https://investor.ppg.com/presentations/events/default.aspx after the investor briefing on May 24.
1 Compared to 2023 baseline.
About PPG Industries
At PPG (NYSE:PPG), we work every day to develop and deliver the paints, coatings and specialty materials that our customers have trusted for 140 years. Through dedication and creativity, we solve our customers' biggest challenges, collaborating closely to find the right path forward. With headquarters in Pittsburgh, we operate and innovate in more than 70 countries and reported net sales of $17.7 billion in 2022. We serve customers in construction, consumer products, industrial and transportation markets and aftermarkets. To learn more, visit www.ppg.com.
Contact:
Mark Silvey – Corporate Communications – silvey@ppg.com – (412) 434-3046
Source: PPG Industries, Inc.