Trex Company Announces Departure of Chief Financial Officer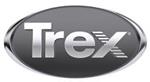 Trex Company, Inc. (NYSE:TREX), the world's #1 brand of high-performance, low-maintenance and eco-friendly composite decking, railing and outdoor living products, today announced that Dennis Schemm has resigned as Senior Vice President and Chief Financial Officer (CFO) to accept a position in a southern region state closer to family.
"We appreciate the contributions that Dennis has made during his tenure with us. Dennis has been a valuable member of our executive leadership team, and we wish him the best with his future endeavors," said Bryan Fairbanks, President and Chief Executive Officer (CEO).
Mr. Schemm will continue to serve as CFO until June 9, 2023, at which time the CFO responsibilities at Trex will be assumed on an interim basis by Bryan Fairbanks. Mr. Fairbanks served as CFO from August 2015 until being named CEO and a member of the Board in April 2020.
The company has begun the search to identify the next CFO.
About Trex Company
For more than 30 years, Trex Company [NYSE: TREX] has invented, reinvented and defined the composite decking category. Today, the Company is the world's #1 brand of sustainably made, wood-alternative decking and deck railing – all proudly manufactured in the U.S.A. – and a leader in high performance, low-maintenance outdoor living products. Trex boasts the industry's strongest distribution network with products sold through more than 6,700 retail outlets across six continents. Through strategic licensing agreements, the Company offers a comprehensive outdoor living portfolio that includes deck drainage, flashing tapes, LED lighting, outdoor kitchen components, pergolas, spiral stairs, fencing, lattice, cornhole and outdoor furniture – all marketed under the Trex® brand. Based in Winchester, Va., Trex is proud to have been named 2023 America's Most Trusted® Composite Decking Brand by Lifestory Research and one of 2022's 50 Best U.S. Manufacturers by Industry Week. For more information, visit Trex.com. You may also follow Trex on Facebook (trexcompany), Instagram (trexcompany), Twitter (Trex_Company), LinkedIn (trex-company), TikTok (trexcompany), Pinterest (trexcompany) and Houzz (trex-company-inc), or view product and demonstration videos on the brand's YouTube channel (TheTrexCo).
Contact:
Lynn Morgen/Viktoriia Nakhla – ADVISIRY Partners – (212) 750-5800
Source: Trex Company, Inc.