Culpeper Wood Preservers Appoints Regional Sales Managers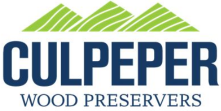 Culpeper Wood Preservers, a leading producer of pressure-treated wood, is proud to announce the appointment of three new regional sales managers. Mike Elmore will manage the Southern market, Brad Marks will manage the Northeast market and Jim Powell will manage the Midwest market.
As Regional Sales Managers, their role will be to support our sales team, enhance current relationships, and expand upon the sales of Culpeper Wood branded products in each region.
"As our company continues to grow, we are always looking for ways to improve. Streamlining the communication both internally and externally is very important to not only our company but the customers we deal with daily," said Jonathan Jenkins, President of Culpeper Wood Preservers. "These men have the experience, talent, and passion to effectively broaden our reach and deepen our engagement with current partners. With our new structure, they will each play an important role in working with our team and ensuring we are meeting expectations as a supplier."
About Culpeper Wood Preservers
In 1976, Culpeper Wood Preservers started from a single location in Culpeper, VA. Today, the company is a leading manufacturer of pressure-treated products for the residential, commercial, industrial, and marine markets and employs more than 600 dedicated people. Culpeper Wood brand name products are sold exclusively through lumber dealers throughout the Mid-Atlantic, Northeast, Mid-West, and Southeast.
Source: Jefferson Homebuilders, Inc.