Resolute Completes Sale of Thunder Bay Pulp and Paper Mill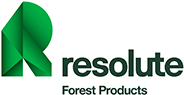 Resolute Forest Products Inc., a subsidiary of Domtar Corporation and a part of the Paper Excellence Group, today announced that, on August 1, 2023, it completed the previously disclosed sale of the Thunder Bay (Ontario) pulp and paper mill to an affiliate of Atlas Holdings, pursuant to the terms of the asset purchase agreement dated May 26, 2023.
Resolute will continue to operate its sawmills and woodlands operations in Northwestern Ontario. With the closing of the transaction, the parties have entered into certain ancillary agreements, including a long-term woodchip and biomass supply agreement pursuant to which Resolute will continue to provide chips and biomass to the Thunder Bay mill.
The sale of the Thunder Bay pulp and paper mill was a requirement under the consent agreement entered into between Domtar Corporation and the Canadian Commissioner of Competition and registered with the Canadian Competition Tribunal in connection with its review of Domtar Corporation's recent acquisition of Resolute.
About Resolute Forest Products
Resolute Forest Products is a leading producer of a diverse range of wood, pulp, tissue and paper products, which are marketed in 60 countries. The company operates some 40 facilities, as well as power generation assets, in the United States and Canada and has third-party certified 100% of its managed woodlands to internationally recognized sustainable forest management standards. Resolute has received regional, North American and global recognition for its leadership in corporate social responsibility and sustainable development, as well as for its business practices. Headquartered in Montreal (Quebec), the company is part of the Paper Excellence Group. To learn more, visit www.resolutefp.com.
Contact:
Seth Kursman – Vice President, Corporate Communications, Sustainability and Government Affairs – seth.kursman@resolutefp.com – (514) 394-2398
Source: Resolute Forest Products Inc.