NAHB: Labor Department Proposes Changes to Overtime Pay Rules for Certain Salaried Workers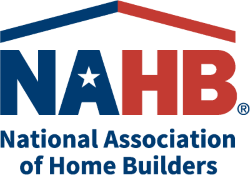 Late last week, the U.S. Department of Labor ("DOL") issued a proposed rulemaking that would extend eligibility for overtime pay to roughly 3.6 million salaried workers.
Specifically, the agency's proposal would increase the current salary level for determining overtime pay requirements for executive, administrative, professional, outside sales, and computer employees from $684 a week ($35,568 annualized) to $1,059 a week ($55,068 annualized) – a nearly 55% increase.
The rulemaking also proposes to put in place automatic updates to the salary level every three years to reflect current earnings data and inflation.
Under the Fair Labor Standards Act, salaried workers are exempt from overtime pay requirements if a worker earns at or above a defined salary level called the "standard salary." Under the proposal, salaried workers — which often include construction supervisors — earning less than $55,068 per year will be eligible to receive the standard overtime rate for hours worked over 40 in a workweek.
According to a DOL news release, the agency held more than 25 listening sessions, several of which NAHB members participated, to help inform the proposed rule. During these sessions, however, NAHB members questioned the timing of a new salary threshold, as the latest update went into effect less than four years ago.
Members also informed the agency that, while the construction industry is experiencing a severe workforce shortage, an adjustment to the salary level would likely result in challenges attracting and retaining these workers.
DOL is accepting comments on the proposed rule through Nov. 7. NAHB has submitted a request to the agency for the public comment period to stay open for an additional 60 days.
NAHB will submit comments in response to the DOL proposal and continue to provide updates throughout the rulemaking process.
Contact:
Brad Mannion – Media Contact – bmannion@nahb.org – (202) 266-8265
Source: National Association of Home Builders