84 Lumber Names Andersen Windows & Doors as 2023 Vendor of the Year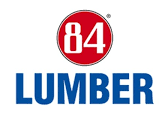 84 Lumber, the nation's largest privately held building materials supplier, announced Andersen Windows & Doors as its 2023 Vendor of the Year. The yearly accolade is awarded based on several factors, including sales growth and commitment to service.
"84 Lumber is happy to have selected Andersen Windows for this prestigious award," said 84 Lumber's Vice President of Purchasing Mitch Wagner. "Their unwavering support for us in all markets and our dedication to premium window sales has been rewarding for both companies."
In sales, Andersen Windows & Doors increased 22 percent compared to the previous year with 84 Lumber. Andersen products have been featured in 84 Lumber stores across the U.S. for more than 60 years. In 2021, 84 Lumber opened its first first-ever Andersen Window & Door Showroom in Rockville, Maryland. Plans for another joint showroom are slated for Pittsburgh in 2024.
"84 Lumber is a leader in the industry and Andersen is honored to be recognized as their 2023 Vendor of the Year. We value our 60+ year relationship. Their customer-focused, innovative commitment to our products and services that include dedicated premium window and door specialists, focused market segment services, training, showrooms, and marketing has led to incredible sales growth over the past several years," said Jim Ozzello, Andersen's key account manager for 84 Lumber.
"We look forward to opening our next joint showroom in Pittsburgh to provide a unique, enhanced customer experience that assists customers in making the best choices for their window and door projects," he said.
The award was announced during the 33rd Annual 84 Lumber Invitational at the Nemacolin resort in Pennsylvania. Over the course of the two-day event, 84 Lumber associates were joined by nearly 300 vendor partners.
For additional information, visit www.84Lumber.com.
About 84 Lumber
Founded in 1956 and headquartered in Eighty Four, Pennsylvania, 84 Lumber Co. is the nation's largest privately held supplier of building materials, manufactured components, and industry-leading services for single and multifamily residences and commercial buildings. The company operates 310 facilities which include stores, component manufacturing plants, custom door shops, and engineered wood product centers in 35 states. 84 Lumber also offers turnkey installation services for a variety of products, including framing, insulation, siding, windows, roofing, decking, and drywall. A certified national women's business enterprise owned by Maggie Hardy, 84 Lumber was named one of America's Largest Private Companies by Forbes and also made the Inc. 5000 list of America's Fastest-Growing Companies in 2023. For more information, visit 84lumber.com or join us on Facebook, Instagram, or LinkedIn.
Source: 84 Lumber Company