Women and LBM (Part II)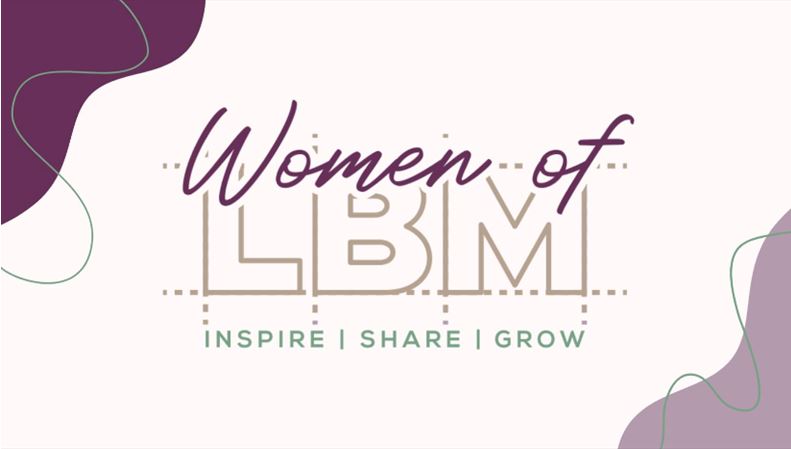 This is part 2 of a 2-part series by Loryn Pruitt representing Women of LBM. Part 1 can be found here.
In 2021, both Dena and Thea had since moved onto other companies but still shared the same goal. The duo wanted to launch an educational series focused on the why and how of building your leadership brand. Everything from the why and how to navigating social media, to continuing growth, and the importance of coaching, mentoring and setting an example. The series was entitled "How to Build Your Leadership Brand."
The next challenge came in finding a host platform. They had the idea, and numbers, now they needed someone to volunteer the host platform – for no money. Dena was in a role at Kodiak Building Partners, and asked her company CEO, Steve Swinney, for use of the company resources to support the series. She knew he was a supporter of the initiative internally and with a daughter in the industry, he took the ask to heart. The company not only donated time and resources, but it also pitched in with several other companies: Weyerhaeuser and the Construction Suppliers Association came together to support a Women of LBM ("WOLBM") session at the LBM Strategies Conference in October 2021.
With the success of the three-part series and the growth the of group, they knew they needed a more permanent solution to the webinars. Enter LBM Journal. Rick Schumacher reached out to offer a permanent hosting platform for upcoming sessions.
Evolution doesn't happen overnight. It starts with a whisper, moves to a conversation, and then becomes a movement. What started as a whisper in the industry has now moved from a conversation to a movement. People from companies in all areas of LBM are helping to grow and shape the next generation of women, and men, to grow and evolve in the industry.
WOLBM has upcoming webinars: the next series crafted and hosted by Jean Fahy of Do-It-Best, and the first ever WOLBM conference this October in Denver in conjunction with the LBM Strategies conference. More information can be found on the Women of LBM LinkedIn or Facebook pages.
Source: Women of LBM